Welcome to Hearts Delight Baptist Church!
Sunday Services (1st -4th Sundays ) – 11:00am
Prayer Services (1st Sunday – 9am)
Sunday School – 10am
Bible Study – Wednesdays – 7:30pm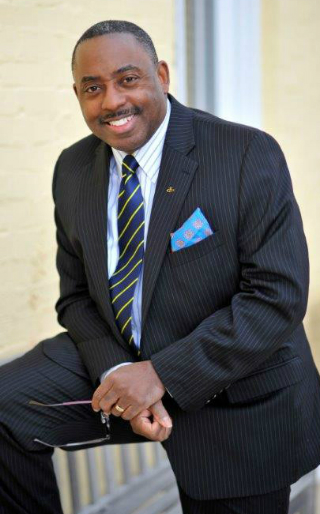 Congratulation to Pastor Green MLK 2018 Award Winner Click Video Below
Pastor Tyrone Green
2018 Martin Luther King Award Winner in Religion
Born January 1, 1969, Tyrone is the only son of Talvin and Blondell Green. He was born on both his parents and grandparents wedding day, New Year's Day. Tyrone is the only son with four lovely sisters whom he cherishes. A military brat who spent a greater portion of his early childhood years in St.Matthew, South Carolina. Tyrone accepted the Lord Jesus Christ into his heart at Greater St. Stephens Church at the age of 14 and has been running for the Lord ever since. He love the Lord and the people of God. Married to the same woman for the past 23 years, Roselynn Green, who completes him. They are the proud parents of three amazing young people Teddy 26, Andrea 21 and Brandon 19 who are saved.
Reverend Green is a graduate of South Carolina State University, with a degree in Business Administration with a concentration in Marketing. Tyrone is a proud employee at the Department of Veteran Affairs, where is going on his 20th year. He is thankful to God for his amazing job working with this Nations greatest treasure, Veterans.
In early part of 2006 God's hand led him to move his family from Laurel, Maryland to Bealeton, Virginia. The first thing they settled was where they were going to attend church. After joining Oak Shade, after the second visit, he and his wife called Oak Shade their home church. At Oak Shade, they have been allowed to use their gifts as Director of the Youth Ministry and Roselynn as Director of the Nursery Ministry. Tyrone has served in the Men's ministry, Youth Ministry, Youth Choir, Prison Ministry, Missionary Ministry, and Servant Core. On October 3rd, 2010, he was Ordained as a Decon at Oak Shade and served faithfully with the brothers on the Deacon Board.
Still feeling God calling him to do more for the kingdom, Tyrone started furthering his Christian Education by studying at Lancaster College. In 2009, Tyrone felt the Lord calling him to the ministry to preach. This led to a three year quest to validate God's calling with the help of Pastor Jesse Jones. After being evaluated and examined by the Deacon Board in late 2011, Tyrone was allowed to preach his initial sermon in early 2012. He was licensed to preach on February 19, 2012. Since that date, Tyrone has been preaching everywhere that the kingdom is at his hand…that Jesus saves! Preaching it to Homeless, Elderly, Youth at Revivals, and Homecomings. 1 Corinithians 2:9 says "…Eye has not seen, nor ear heard, nor have entered into the heart of man, the things which God has prepared for those who love Him."
On December 20, 2015, Reverend Green was called to Pastor Heart's Delight Baptist Church in Catlett, Virginia. Reverend Green is currently the pastor elect until July 16, 2016, where he was installed as pastor of Hearts Delight Baptist Church.